To all the fans, supporters, and sponsors: 
"Thank you for all you have done.
We are just getting started!"  
Over the last six years, Jesse has assembled a huge fan base and he is deeply appreciative of their support."My Fans are amazing"Jesse has said. "they are really supportive and that makes me want to go out there and win it for them!"

Make sure to check out Jesse's schedule, and if you are in the area, we invite you to come on down to the track and become a "Hammer Fan!" 
TV Coverage
Jesse has an exciting season scheduled competing in multiple series and TV Coverage will vary by series.  Sign up for Jesse's Newsletter or follow him on Social Media for Tune In Alerts letting you know when and where to watch Jesse race.   Click Here for Jesse's full schedule.
Get Connected
Connect with Jesse at the following Social Media Platforms. Make sure to Like our Page and Share with your racing friends.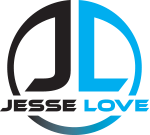 Autographed Hero Cards
We have an autographed Hero Card just waiting for you!  Simply fill out the form below and Jesse will send it to you as fast as he drives!  **Please note, we do not have any 2023 Hero Cards in stock at this time but will have them shortly.  We are keeping a list and will send Hero Cards out as soon as we get them.  Thank you for your patience!".**