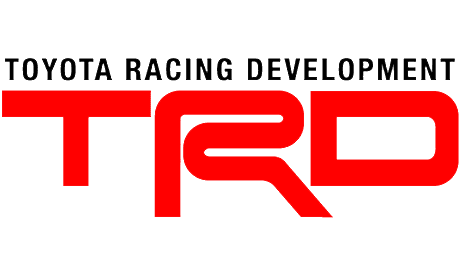 AGE: 17 years old
RESIDES: Menlo Park, CA
2022 Car Line-Up:  ARCA Menards Series, Super Late Models, Trans Am TA/2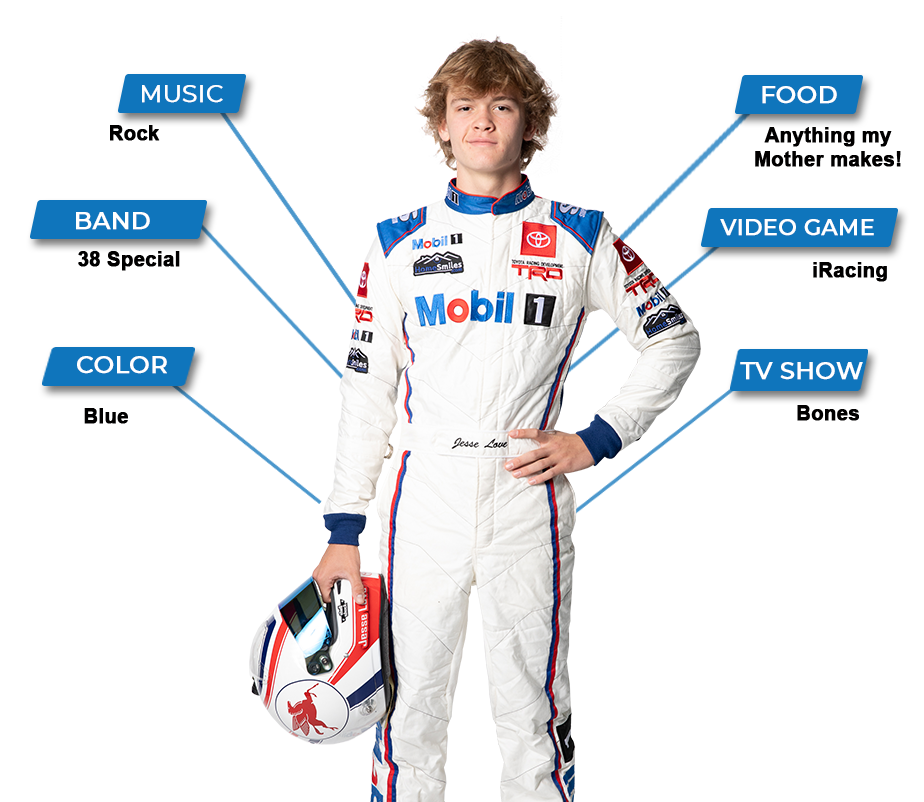 JOIN JESSE ON SOCIAL MEDIA
Jesse Love started his racing career at five in quarter-midgets. He never stops pushing the team, its drivers, and crew.  He has racked up numerous Regional, Track, State, and National championships.  He is commonly known around the tracks as "The Hammer". In 2020 Jesse became the youngest driver to win the ARCA Series West Championship in NASCAR History and then repeated that accomplishment in 2021!
2017 Racing Season
51Fifty Jr Late Model Championship

5 wins 3 in a row in 8 starts
2018 Racing Season
51Fifty Jr Late Model Championship (4 wins, 7 top 3s in 8 starts)
BCRA Midget Series Championship (Youngest winner in history at 13)

INEX Road Course World Champion 5wins in 8 starts
2019 Racing Season
Competed in over 120 races
POWRi Midget Racing Series (Keith Kunz Motorsports KKM)
SRL Southwest Super Late Models (Naake-Klauer Motorsports)
Winged Sprint Cars (360 & 410 Harley VanDyne Motorsports)
2020 Racing Season
2020 ARCA Menards Series West Champion (Bill McAnally Racing)
Youngest ARCA Series Champion in NASCAR History
ARCA Menards Series West Rookie of the Year
Racing Reference "Rising Star" of the year.
Selected 19th in the Speed51 Short Track Draft
Competed in over 80 races in 20 states.
2021 Racing Season
ARCA Menards Series West Championship (Bill McAnally Racing)
West Series 2 wins, 4 top 5s
ARCA Menards Series 1 win, 5 top 5s, 8 top 10s (Venturini Motorsports)
Super Late model 1 win, 6 top 5s, 11 top 10s (Chris Wimmer Motorsports)
In 2022 Jesse will compete in the ARCA Menards Series at tracks under 1 1/2 miles due to age restrictions for Venturini Motorsports. Jesse will also return to Wimmer Motorsports for selected Super Late Model events throughout the year. Jesse returns to the dirt in January at the 36th running of the Chili Bowl Nationals with Keith Kunz Motorsports. Plans are also in place to run selected Trans-AM TA2 events with details to be released soon.
Love Motorsports' mission is to go as fast and as far as we can in auto sports.  We insist on competing every week with a team-first approach to auto sports with an emphasis on ethics.  We love to win, but if we don't do it fairly, within the rules, it's not a win for us.  We also place primary focus at every event upon our driver(s) and our team.  If the driver won, but the team is at each other's' throats, we are doing something wrong and it's not a "win" for us.  We try to learn something every time we hit the track.  We strive to improve every time we show up.  We endeavor to be there for others as they have been there for us.  We want to race the best and if someone needs help to get the car on the track, we try to give it to them.  Win, lose or draw, we are grateful to be living our dream, every day, both on and off the track!
2022 RACE TEAM & SUPPORT LINEUP

Venturini Motorsports
Venturini Motorsports (VMS) remains true to its humble beginnings by continuing to field entries in the feeder series of ARCA and cultivating tomorrow's drivers, mechanics, crew chiefs, and pit crew members.
VMS is committed to the ARCA Racing Series. Considered one of the cornerstone teams in the series, VMS has called ARCA home for the last 30-years. We pride ourselves on developing successful long-term relationships.
The company has had great success developing drivers and other team members to participate in premier levels of NASCAR competition. Such notable drivers include Joey Logano, Erik Jones, William Byron, Justin Allgaier, Alex Bowman, Brian Scott, Ryan Blaney, Brennan Poole, Daniel Suarez, Brandon Jones, and John Wes Townley.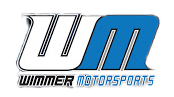 Wimmer Motorsports
Wimmer Motorsports was established in 2018 by veteran racecar driver and crew chief Chris Wimmer.  Offering race programs, car set-up, and maintenance, car builds, and consulting, Wimmer Motorsports offers top-notch services to drivers and teams across the country.
Duke Love
Jess Love, a.k.a "Duke" grew up racing Quarter Midgets. Duke has raced sprint cars and midgets throughout his career. He occasionally hops in the team's backup car to give his son, Jesse, a chance at bragging rights by beating his old man.
Dustin Edge 
Dustin "Edge of Glory" Edge is the latest addition to the Love Motorsports team. Dustin proudly serves his country as an Airman Third Class in the United States Air Force.  Dustin has an unlimited supply of energy and is constantly checking and double-checking all aspects of the cars. Dustin also travels extensively with the team and independently with Jesse. We are extremely grateful that Dustin has decided to join our crazy circus.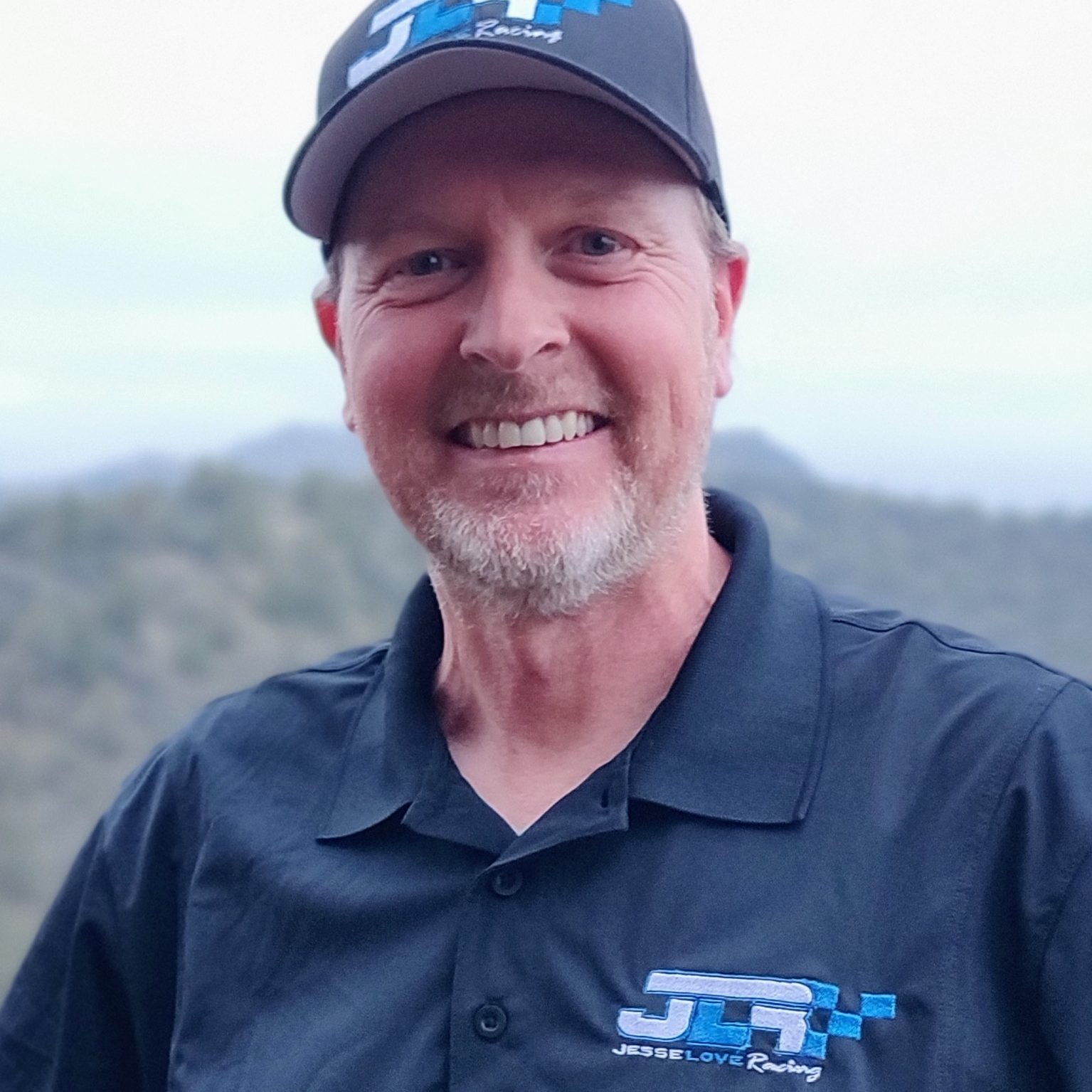 Brett Mizeur
Brett Mizeur was born in Springfield IL. and attended the University of Illinois, Champaign-Urbana before heading west and graduating from the University of California, Berkeley. Brett spent some time in banking, a couple of start-ups, and then pursued a career in public services in both Law Enforcement and as a Park Ranger. During that time, he also was involved in the log home industry. Brett has three boys and recently retired and looking for the next challenge, being an avid racing fan he has joined the JLR team in the Partnership Relations capacity.
Rod Wortham
Rod is the Founder and CEO of Race Face Brand Development a full-service marketing and branding agency that works exclusively with young drivers to develop a strong and resonant personal brand using cutting-edge digital and social media solutions and strategies. He also hosts the online TV program Race Face TV that will cover Jesse throughout the 2021 season with weekly driver updates and "Drive-In- 5" a behind the wheel weekly Podcast.
Lorin Ranier
Lorin Ranier has been in the sport of NASCAR his entire life and has developed a reputation as one of the best talent spotters and driver development experts in the business. Over the years, Lorin has worked with drivers like Davey Allison, Tony Stewart, Jimmie Johnson, Matt Kenseth, and Kyle Larson just to name a few. The Ranier name is legendary in the sport of NASCAR racing. Lorin's father, Harry Ranier, owned cars driven by Cale Yarborough, Buddy Baker, Bobby Allison, and Davey Allison. The Ranier Racing team won the 1980 Daytona 500 with Baker and won the 500 again in 1983 with Yarborough.